A Level and GCSE courses in Hampstead
Outstanding tuition in small class sizes
At LSI, we are dedicated to ensuring that each student reaches his or her full potential, both academically and personally.
Our Mission
Our focus is on helping each student to achieve the best possible A level results while providing a learning environment which is nurturing and supportive. Building the self-confidence and sense of well-being in each and every one of our students is a fundamental part of our mission. This ethos feeds back into successful applications to universities and success in the wider employment world, where confidence is crucial.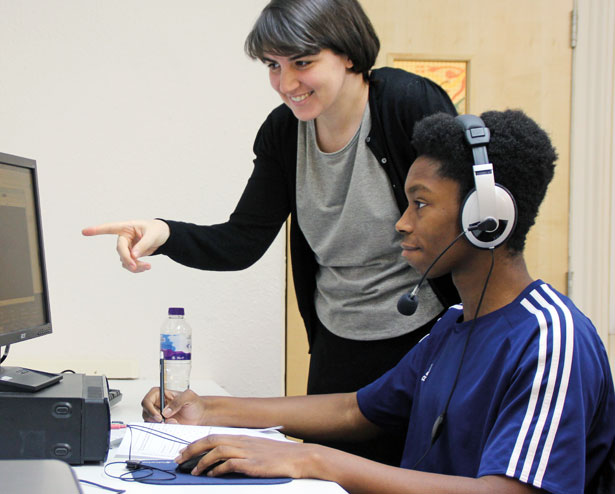 Dedicated to your personal development
From enrolment through to graduation and university admission, we are dedicated to your personal development, providing support and advice to help you plan for a bright future. We will help you achieve your best possible A level results through intensive structured teaching in small classes, knowledgeable and committed teachers, regular progress testing and individual study plans. In addition, we monitor and support each student through one-to-one tutorials and supervised self-study programmes.
2021 A Level Results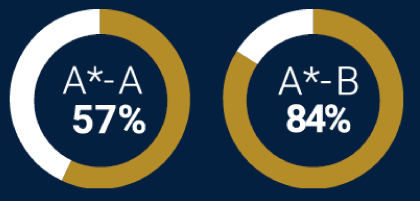 Ofsted Inspection Highlights
STUDENTS APPRECIATE THE SMALL CLASS SIZES AND THE PERSONAL ATTENTION THEY RECEIVE.
---
Accreditation & Oversight
INTENSIVE STRUCTURED TEACHING IN SMALL CLASS SIZES, COMMITTED TEACHERS & EXCELLENT FACILITIES
Student Life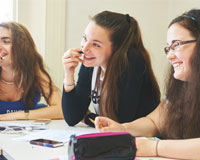 Pastoral Care
At LSI schools around the world, we pride ourselves on the safety, happiness and well-being of our students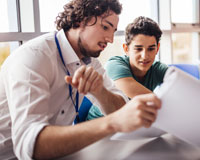 Schedules
View our typical weekly student schedules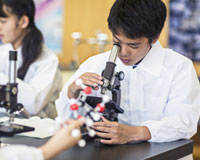 International Students
International students are welcomed at LSI Independent College. LSI as a college is enriched by its diverse and vibrant student body.
Student Testimonials
Amazing school. Great teachers. Absolutely recommend sending your son/daughter for A-levels and GCSE.
All I can say is, the college is well placed and no student will feel that he/she has been left alone.
I got my A level results what I deserved and I am happy with it.
The leadership and education at this school is fantastic, they really pushed me to do my best and as a result I got into the University of my choice. Teachers Séan and Michael are in particular really great, and I highly recommend them and the institution that they work within.
Spent two years here. The college is small so you get lots of one to one attention which is very helpful in sixth form. It's a very friendly environment to be in and I would recommend it.
This is a wonderful school! The teachers not only care about academic success but also about each student's wellbeing. It has a very welcoming atmosphere and encourages everyone to achieve their objectives. I can't recommend it enough!