---
At LSI Independent College we pride ourselves on the safety, happiness and well-being of our students. Student welfare is a fundamental part of our programme, which we recognise as being as important to our students' development as the academic programme.
Starting a new school can be daunting, particularly when meeting pre-existing groups of friends. At LSI, the A level cohort will be joining us from other schools, state and independent schools as well as from schools abroad; so, everyone will be in the same situation, making it easier for everyone to find their feet and make new friends
You will be assigned a Director of Studies throughout your time at LSI Independent College. Your Director of Studies is responsible for your academic and pastoral needs and will provide you with outstanding support, guidance and advice.
Student Life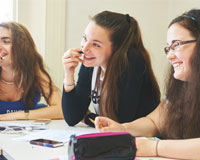 Pastoral Care
At LSI schools around the world, we pride ourselves on the safety, happiness and well-being of our students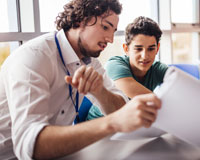 Schedules
View our typical weekly student schedules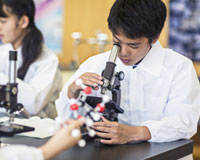 International Students
International students are welcomed at LSI Independent College. LSI as a college is enriched by its diverse and vibrant student body.
Student Testimonials
Amazing school. Great teachers. Absolutely recommend sending your son/daughter for A-levels and GCSE.
All I can say is, the college is well placed and no student will feel that he/she has been left alone.
I got my A level results what I deserved and I am happy with it.
The leadership and education at this school is fantastic, they really pushed me to do my best and as a result I got into the University of my choice. Teachers Séan and Michael are in particular really great, and I highly recommend them and the institution that they work within.
Spent two years here. The college is small so you get lots of one to one attention which is very helpful in sixth form. It's a very friendly environment to be in and I would recommend it.
This is a wonderful school! The teachers not only care about academic success but also about each student's wellbeing. It has a very welcoming atmosphere and encourages everyone to achieve their objectives. I can't recommend it enough!